Welcome!
When you wear design by kata witorsch, you can be sure that you have a one-of-a-kind creation. Whether you want to simply accessorize your own look or make a bold statement, each design is as individual as you are. With pieces that are as at home with your favorite jeans as with your finest cocktail dress, your distinct personality will come shining through whenever you put them on.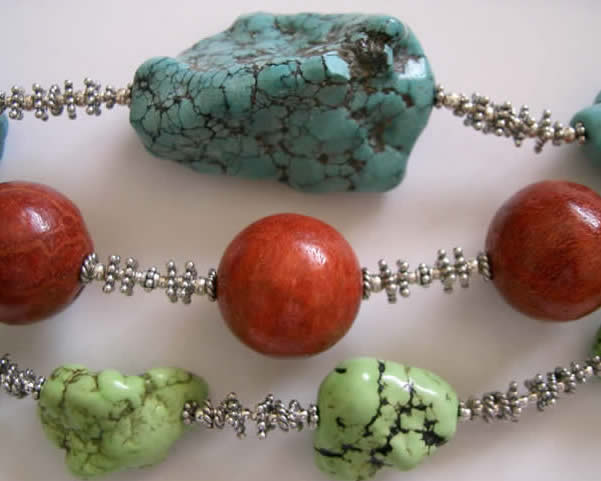 Style and workmanship complemented by beautiful, high quality materials personify the design by kata witorsch look. Stunning beads and pendants of gemstone, crystal, glass, shell, and wood are combined with wire, sterling silver, and surgical steel. The result? Each creation has a character all its own.
Home : Necklaces : Earrings : Bracelets : Rings : Contact Us : Policies : About

I'm glad you've found my site. Have a look around. Tell your friends. New designs are uploaded every week. So please come back. If you wish to be included on the email list, click here to send an email.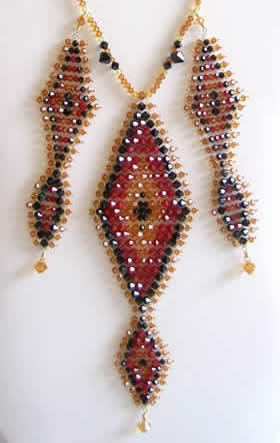 Come see these designs and more in person at these upcoming shows and markets:
American Market at National Harbor. On Saturdays starting May 9, 2009, I will be at this wonderful outdoor market right on the Potomac, just off of the beltway in Prince George's County, MD. For directions, click here.
Some of my designs are featured at A Show of Hands in Alexandria, VA.
I do custom and made to order designs!
If you like a piece that has been already sold, I will design something similar for you that is still one of a kind.
More information: click here to email me